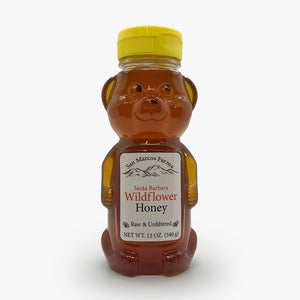 Honey, Santa Barbara Wildflower
Santa Barbara honey bees are the main producers of Hive and Body beeswax skincare products.
The consumption of locally harvested honey assists in the relief of seasonal allergies. Bees fly flower to flower with collecting pollen spores where residual amounts are then transferred to their honey.
Eating raw local honey combined with bee pollen can assist in building up immunity with the gradual exposure of pollen from the area you live in.
We have a wide range of seasonal and varietal honeys. Rainfall levels determine the types of honeys available.
---
We Also Recommend
---