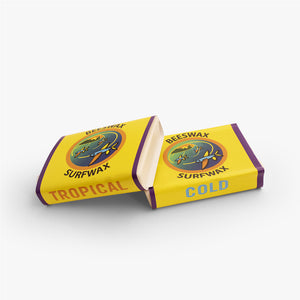 Surfwax, Beeswax Cold and Tropical
Every surfer knows that one key to a good ride is quality surf wax.
Hive & Body takes surf wax to a new level: not only will our surf wax help you get a good ride but our famous Beeswax Surf Wax formula is ocean safe and reef safe. It is non-toxic and made uses beeswax as its base to be longer lasting with more grippy bumps.
Lather it on your shred stick and have at it.
Comes in Cold and Tropical.
---
We Also Recommend
---